Menkab collaborates with Italian and foreign public bodies and universities to support scientific research and offers skills and logistical support for monitoring at sea.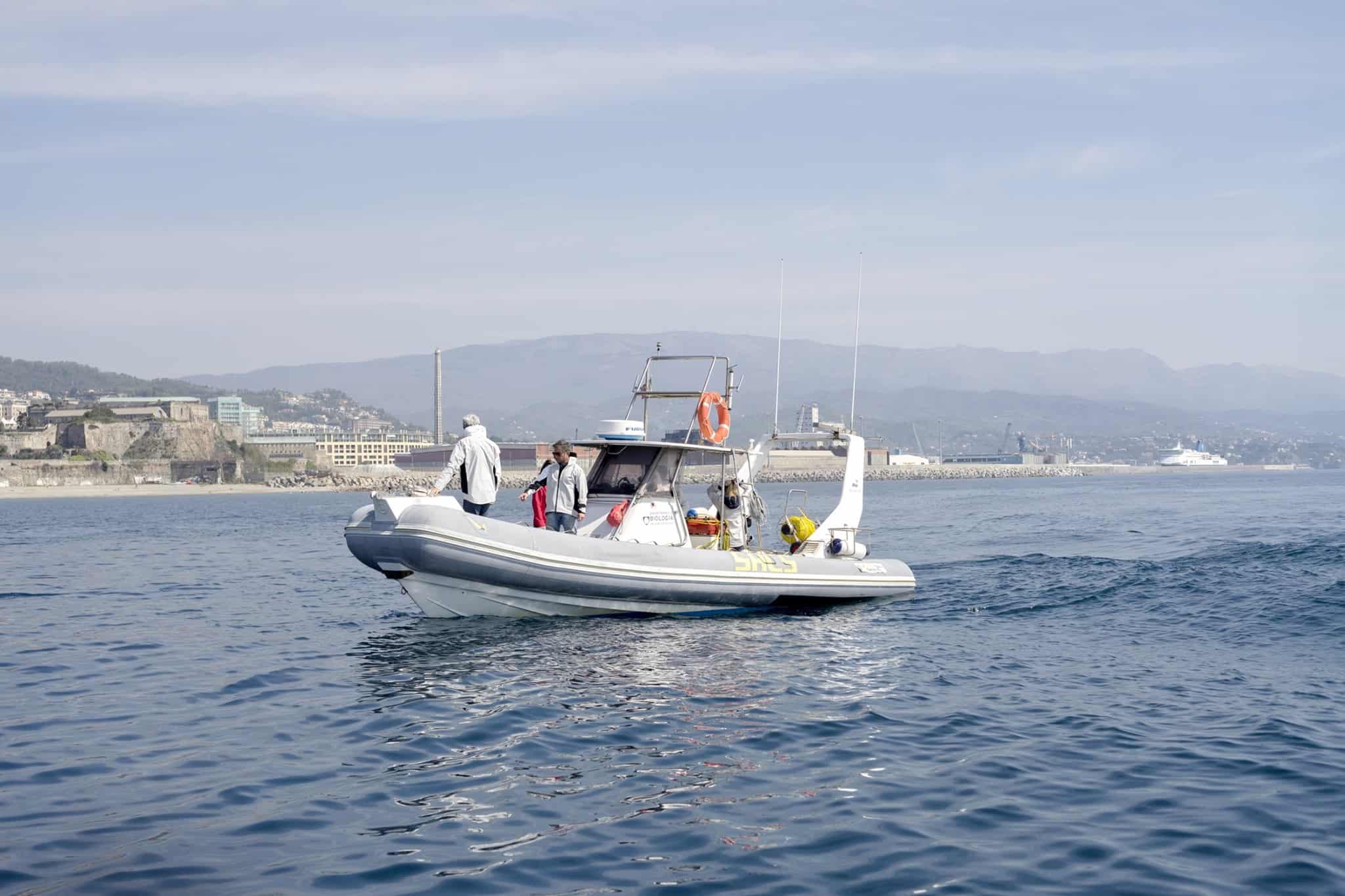 Il progetto mira ha sviluppare un sistema di prevenzione di interferenze volto a individuare e seguire i capodogli, ad identificare le minacce ed a prevenire collisioni e altri rischi emettendo messaggi di avviso in tempo reale alle navi nella zona.
Un protocollo per la riduzione dei rischi di disturbo e impatto sarà redatto in collaborazione con la guardia costiera locale e concordato da tutte le parti interessate. Dopo aver ricevuto il messaggio di avviso, le navi saranno invitate ad applicare questo protocollo e la guardia costiera supervisionerà la sua applicazione. Il sistema è innovativo perché impedisce l'impatto delle navi con le balene, monitorando e tracciando gli animali sott'acqua con mezzi acustici. Questo aspetto è di vitale importanza considerando che i capodogli passano tre quarti del loro tempo sott'acqua. Menkab collabora con L'università di Genova, tramite l'affitto da parte dell'ente del gommone da ricerca Menkab, per le operazioni e il campionamento in mare.
Tutte queste nozioni verranno messe in pratica il giorno successivo con una vera e propria uscita di monitoraggio e ricerca: come un vero biologo salirai a bordo e farai personalmente parte del team di ricerca e documentaristica.
Col supporto di personale qualificato, avrai la possibilità di scattare delle foto uniche da aggiungere al tuo personale portfolio fotografico, ascoltare i loro suoni sott'acqua, osservarli dal vicino anche mentre nuotano sottacqua grazie alle nostre speciali telecamere installate a prua dell'imbarcazione.