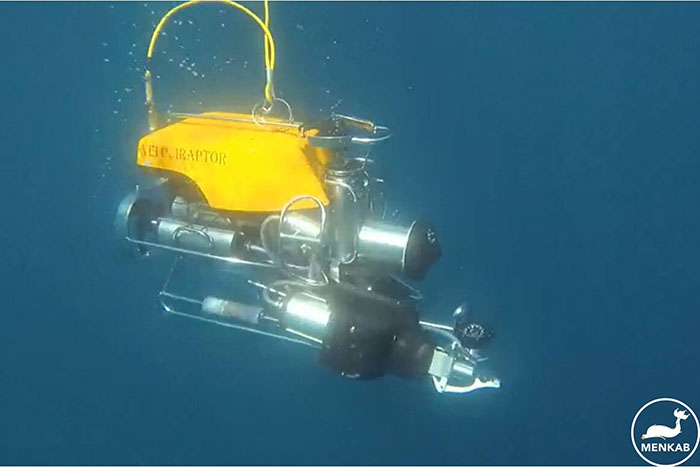 The ROV (Remote Operated Vehicle), in use on Menkab's boat
Our research vessel also allows the use of a remotely operated submarine (ROV), used for exploration and shooting of the seabed.
Lo studio e l'esplorazione del fondale marino è fondamentale per la conoscenza dei diversi habitat che caratterizzano i fondali del Mar Ligure. Il riconoscimento delle caratteristiche del fondale è spesso effettuato attraverso l'immersione di operatori subacquei, ma l'utilizzo di un sistema a comando remoto ci permette non solo di poter vedere anche a profondità elevate, ma anche di monitorare e filmare attraverso schermi posizionati a bordo.
Il monitoraggio dell'intero sistema marino è imprescindibile, per avere un'indicazione dello stato di salute e della conservazione della biodiversità.
Through the ROV, researchers often also find themselves identifying and, when possible, removing present anthropogenic threats such as fishing nets and marine waste of various kinds.