Corso intensivo per riconoscere, avvistare e fotografare capodogli, balene e delfini del Mar Ligure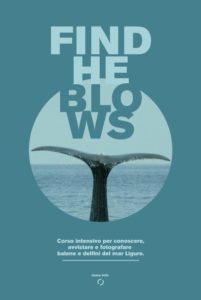 Have you ever had a close encounter with dolphins, whales, sperm whales, and turtles? Have you recognized the species or stopped at the generic "it's a whale, it's a dolphin"? How many questions did you ask yourself? Why do dolphins jump? How do they sleep? Why can a sperm whale make a 45-minute apnea and go over 1000 meters deep? Why is a whale at least twice the length of your boat?
Tutte queste nozioni verranno messe in pratica il giorno successivo con una vera e propria uscita di monitoraggio e ricerca: come un vero biologo salirai a bordo e farai personalmente parte del team di ricerca e documentaristica.
Col supporto di personale qualificato, avrai la possibilità di scattare delle foto uniche da aggiungere al tuo personale portfolio fotografico, ascoltare i loro suoni sott'acqua, osservarli dal vicino anche mentre nuotano sottacqua grazie alle nostre speciali telecamere installate a prua dell'imbarcazione.
Obiettivo del corso
Scopri balene e delfini che abitano le acque del mar Ligure. Frequenta il nostro corso intensivo di due giorni tenuto da biologi e documentaristi dell' associazione "Menkab, il respiro del mare":
program

Giorno 1:
Lezioni frontali sulla biologia e l'ecologia dei cetacei e sulle tecniche di avvistamento
Giorno 2:
Si salpa in mare aperto alla ricerca di balene e delfini a bordo della nostra imbarcazione per mettere in pratica le nozioni apprese e per le ultime lezioni direttamente a bordo
Clicca QUI per scaricare il programma completo
What are you waiting for?
Compila il form di richiesta per prenotazioni o ulteriori informazioni!